Description
Eco TPE Yoga Mat is a high-density exercise mat. It is manufactured with the most body-kind and eco-friendly materials and techniques. There is no smell of latex, PVC, or toxic metals. To be really Eco-friendly, Healthy, and Recyclable, and to prevent terrible pollution like that of conventional Yoga mats produced from non-green materials (Attention: some research shows these materials may be carcinogens), which are less costly yet harmful for the environment. The mat folds up a little, making it ideal as a picnic blanket or for taking to the gym.
Features of Eco TPE Yoga Mat:
New and Environmentally-Friendly Material
The high-quality TPE used in its production is safe for the environment. It's more expensive to produce than traditional yoga mat materials like PVC, NBR, and EVA, but the extra money is well spent. TPE yoga mats are the cutting edge of yoga technology, offering several advantages over conventional mats.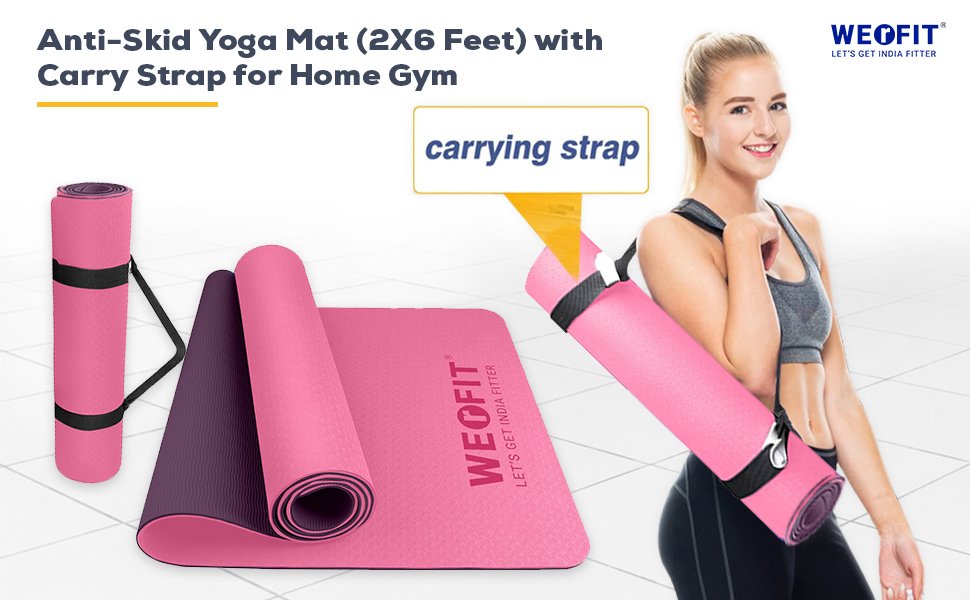 Reliable Non-slip Texture with Two Layers of Extra Tear Protection
The double-sided, one-quarter-inch-thick floor mat has a sticky, non-slip texture for maximum grip and safety. Favorable to physical practices such as yoga and calisthenics. It is safe to use on every floor type, including wood, tile, and cement. Stretches easily and frequently for greater durability and comfort.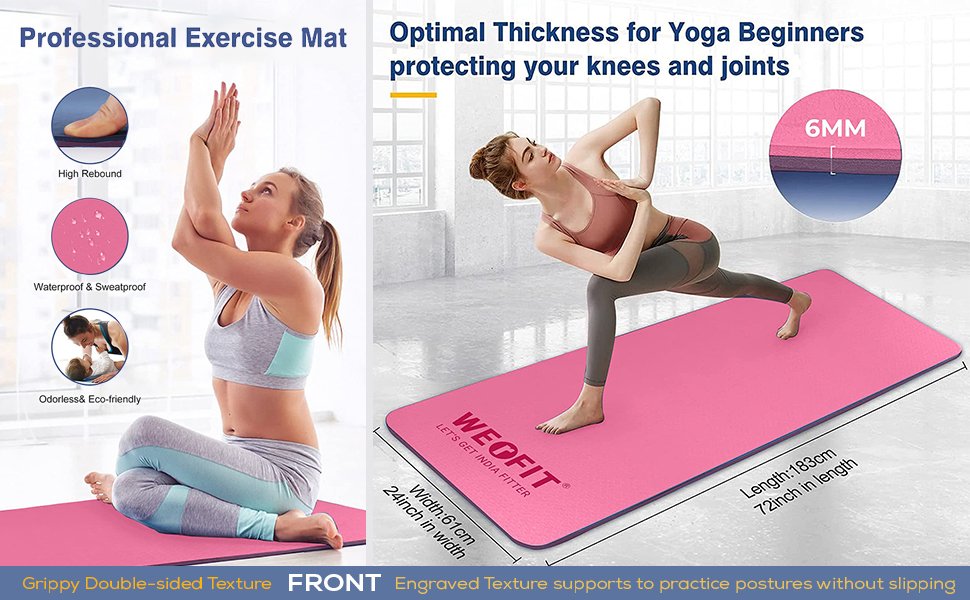 Superb Performance in Terms of Both Cushioning and Resilience
When it comes to comfort, a thickness of 6mm and high-resilience TPE material are your best option. Gym mats often fall into two categories: being too thin or too thick. By providing the best possible cushioning and support for your joints and knees while yet enabling you to hold the floor for balance, WErFIT TPE exercise mat guarantees the safety of active individuals of all levels.
Thick and Portable Exercise Mat
The WErFIT training mat is portable and easy to carry owing to its lightweight construction and built-in carrying strap. The size of TPE yoga mat 6mm is 182.9 x 61 x 1 Centimeter. The 6mm thickness of this mat is ideal for relieving pressure on the spine, knees, hips, and elbows, and it can be used by both men and women. 
Yoga Mat that is Sweat resistant and is Easily Cleaned. 
Because of its moisture-absorbent technology, WErFIT Best Eco TPE Yoga Mat won't slip about on the floor while you're working out, and it's also quite simple to clean with soap and water. This product cannot be washed in a machine.